Syracuse S.A.D. No More
T.S. Eliot said April is the cruelest month, but obviously the dude never lived in Central New York!
January, February, and March are the cruelest months, especially in Syracuse where we're known for our crisp fall apples, the great NY State Fair, and, unfortunately, our lack of sunshine. There are an average of 163 sunny days in Syracuse. In comparison, the US average is 205 and Phoenix, AZ boasts 299 (are you crying yet?!)
This year seems especially harsh. I've heard from more people than ever how the weather is driving them mad. Can you relate to this? Are you sick of looking at the sky that's not grey (which is actually a beautiful color) but void of any color at all? Have you had it with the rain, damp, cold, mud, and slush? Have you found yourself overeating crappy foods and gaining weight? Are you feeling tired, irritable, dragged down, pissed, and just OVER it all?
If so, join the 1000's of people who deal with Seasonal Affective Disorder, or S.A.D.
Don't despair yet, there is good news.
You can beat SAD and there are lots of ways to do it.
My top 3 ways are:
1. Having a support plan and sticking to it
2. Vitamin D
3. LED Light Therapy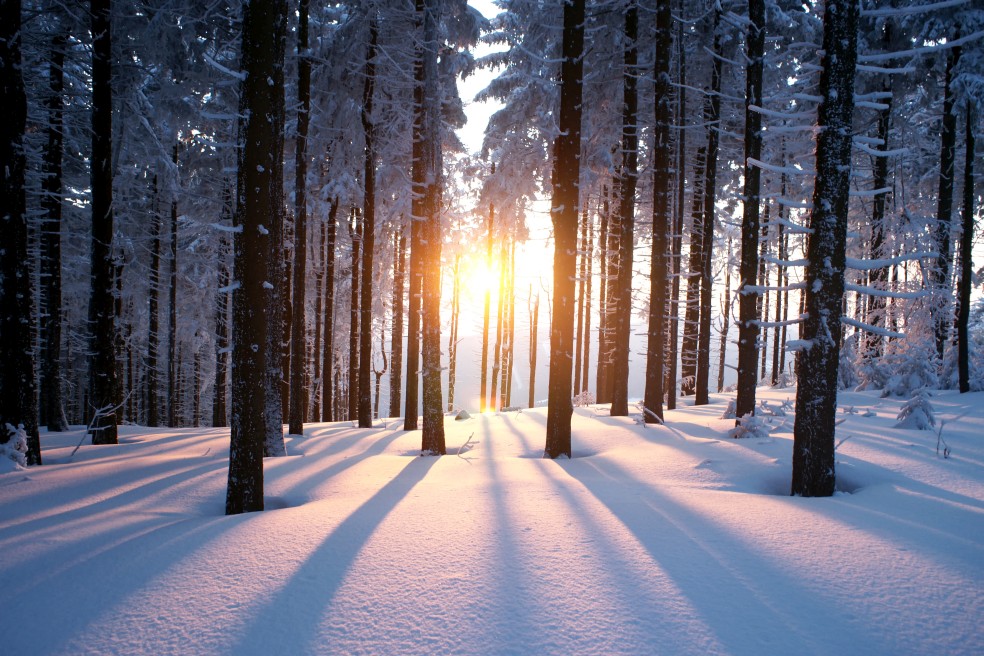 Get Yourself a Plan
Five winters ago, my depression became dangerous as I started to have suicidal thoughts. I came very close to being hospitalized near the holidays. With the help of therapy, medication, and my husband I made it through. I distinctly remember driving down 690 one day in early spring. The sun was finally shining and I had the windows down. I started crying with massive relief that I had actually made it through the winter. It felt like a long, traumatic war.
Right then and there I vowed to never again enter another Syracuse winter without a plan in place. My SAD Support plan is a piece of my larger depression plan. It focuses on what triggers my depression, how I can recognize when it's coming on, what to do to slow it down or stop it altogether, and what to do when I realize I'm "in the hole", which is what I call the depths of my depression. 
Prevention is key, and for me this includes exercise, identifying and making agreements with people I trust to check in on me, making sure I get out of the house and engage in authentic connection (i.e. avoid social isolation), sticking to nurturing foods and supplements, and exercise. When I get depressed, I can't brainstorm ways to get myself out of it, so it's critical that I make my plan ahead of winter before I get depressed (although if you're in the thick of SAD, it's never too late to make a plan and I can help you with that. Just email me).
The Big D
Studies have proven the beneficial effects of Vitamin D for SAD.  Basically, your body makes vitamin D when sunlight hits the skin. But the further you are away from the equator, the less your body is able to make it. So even if the sun does shine a bit in Syracuse in the winter, while it helps psychologically our bodies are incapable of making any D.
If you grab any random person on the street in Syracuse winter, you can pretty much bet they're going to have a Vitamin D deficiency. Go to your doctor and ask to have your Vitamin D levels checked. Then get yourself a high quality supplement. Jennifer sells Designs for Health in the clinic. Email her to get some.
Got Light?
Science shows that light helps alleviate the effects of SAD. You can go with a lower cost option like a light box (here's a good article on choosing one), or go straight to what we like to think of as the "big gun", which is the In Light Medical LED Light Therapy system we use, rent, and sell here in the clinic. It's an FDA-cleared medical device vs. a light box you can buy from the store, and its efficacy reflects that.
Personally, I do not know how I would get through the winter without it. I use the eye mask over my eyes and additional pads on my lower back, neck/shoulder area, and belly. It's a warm, cozy, 20-minute session during which your muscles will unclench from their painful contractions from the cold, your mind will unclutter, and your spirit will sigh in blissful relief. Your mood will be lifted and you'll feel great.
Go to Mindbody to set up an LED Light Therapy session at the clinic or email Jess with any questions!  For those of you who love the nitty-gritty science, check out this study.
We'll be talking more this month about SAD and the various ways to beat it, so be sure to like Waters Light on Facebook and follow us on Instagram!