With extensive experience in a range of healing modalities, the team at Jennifer Waters, L.Ac., Dipl.Ac. is here to partner with you on your journey to health. Offering services including acupuncture, light therapy, abdominal therapy, and purification strategies, we are committed to equipping clients with the tools they need to prevent dis-ease, cultivate a resilient immune system & lead a life free from symptoms. Whether you are dealing with chronic pain, infertility, or want to prevent dis-ease, we are here for you.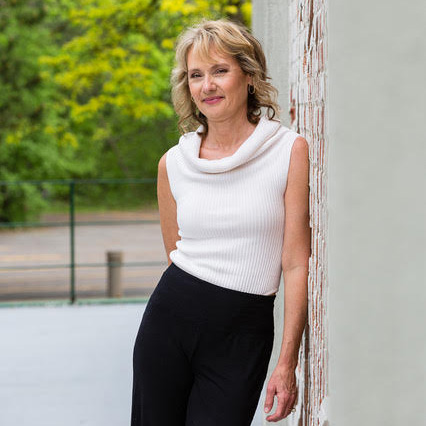 For over 20 years, Jennifer Waters, L.Ac., Dipl.Ac. has had the privilege of working in private practice with countless patients of all ages and backgrounds. Her passion is discovering the root cause of dis-ease so that you can lead a life of health. Jennifer has been a practitioner of Zen meditation for over three decades, attributing her cultivation of health and emotional resilience to the profound practice of zazen. She also holds the following certifications:
Diplomate and Licensed Acupuncturist

Certified Arvigo Therapist

Master Photobiomodulation Light Therapist
Throughout her career, Jennifer has worked with many people looking for common-sense approaches to health. She relies on lifestyle changes, nutrition, whole food nutrients & phototherapy to activate your capacity for healing. Jennifer creates customized protocols which adapt to your life. 
After founding her practice in 1998, Jennifer took on roles as an acupuncturist at CNY Fertility and auriculotherapist at Helio Health. She supports practitioners looking to incorporate phototherapy into their practice through LifeWave International.
Read More About Jennifer
Jennifer is the author of several published works and has received awards in the fields of acupuncture and light therapy:
Attended Oriental Medical Institute of Hawaii, studying traditional Chinese medicine

Author of Oriental Journal of Medicine cover story, "Does N.O. = Qi?" (2018)

Columnist for Acupuncture Today, 

"Talking With Masters"

Co-author of 

Welcome The Pain: The Life and Work of Zion Yu

Creator of "Light Is The New Needle," a CEU class for Licensed Acupuncturists offered via 

Healthy Seminars

Voted Best Acupuncture Clinic in CNY two years in a row (2010 & 2011)

Ranked number two dealer in the US for inLight Therapy (2017)

Manager and Team Builder for LifeWave International
Dr. MuHua Qiu, L.Ac
With over 20 years of experience in mainland China and the United States, Dr. MuHua Qiu, L.Ac. delivers tailored treatment plans based on each client's needs. As a highly skilled practitioner, Dr. Qiu often incorporates electrical stimulation (e-stim) into her acupuncture treatments to improve muscle function and decrease chronic pain.
She also works with patients receiving fertility treatments and offers acupuncture care before and after IVF transfers.